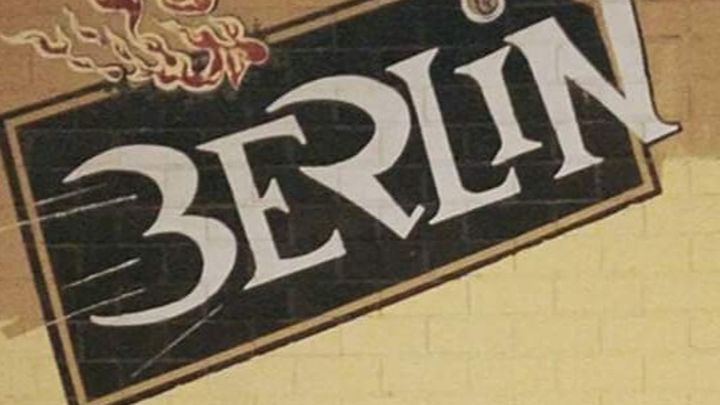 En septiembre de 1982 abría en Zaragoza el bar Berlín. Una dilatada historia, llena de grandes momentos, tragos, risas y música. Es lo que le hace único y lo que hace que hasta ahora haya resistido (mejor o peor) muchos embistes.

Hoy, 38 años después corre el serio peligro de tener que echar el cierre definitivamente.

De todos es conocido que el sector del ocio nocturno lleva años de "capa caída" pero la situación actual de cierre forzoso ha supuesto un gran golpe para el sector y el Berlín no ha podido escapar tampoco de esta situación.

La situación actual es grave y de extrema urgencia y por eso pedimos vuestra ayuda. Hay que conseguir bastante dinero y en poco tiempo. Si no el Berlín tendrá que cerrar y con ello también el medio de vida de Tito que, a las puertas de la jubilación, se encuentra con este desagradable escenario.

Cada uno podrá aportar en mayor o menor medida pero todo cuenta y echando una mano evitaremos que el "último reducto punk" de Zaragoza desaparezca para siempre.


BERLÍN NOT DEAD!!




In September 1982, BERLIN HC-PUNK BAR opened in Zaragoza. A long history, full of great moments, drinks, laughter and music. That is what makes it unique and what makes it has untill now resisted (better or worse) many attacks and complicated situations.

Today, 38 years later, it is in serious danger of having to close permanently.

It is well known that the "nightlife clubs sector" has been in low bad situation for years, but the current situation of forced closure by the COVID19 has been a great blow to the sector and the "Bar Berlin" Pub has neither been able to escape this situation

The current situation is serious and extremely urgent and that is why we ask for your help. We have to get quite money in a short time. If not the "Bar Berlin" will have to close and with it also the livelihood of the owner Tito who, on the threshold of retirement (61 years old), meets this unpleasant scenario.

Each one will be able to contribute to a greater or lesser extent but everything counts and lending a hand we will prevent to disappearing forever the "last punk redoubt" from Zaragoza, and the longest-lived and one of the lastest from Spanish state.


BERLÍN NOT DEAD!!!!!
https://www.gofundme.com/f/berlin-not-dead?utm_source=customer&utm_medium=copy_link-tip&utm_campaign=p_cp_guide_do